Event Staff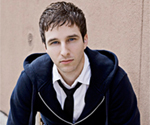 Kross Entertainment is operated by Founder & CEO, Mr. PhiLL Kross (www.PhiLLKross.com). PhiLL, is also an On-Air Radio Personality/DJ, for the largest radio station in America, Z100Fm in NYC (and simulcasted nationallly on Siruis-XM Channel 12, & world wide on iHeart Radio). Full Bio…
Kross Entertainment LLC is a full service "Event Production & Event Marketing Company; staffing professional DJ's, Emcee's, Dancers, Photographers, Videographers, Talent Coordinators & Marketing Specialists to make your next event or radio campaign equally exciting and popular! Since 1999, Kross Entertainment has been serving America with professional entertainment. Historically, our experience stems from the root of the professional music entertainment industry, "Radio and Records".
At Kross Entertainment, we feel the same way, why not work with the best of the best and get hand-picked professionals for your function?! Our performers are trained from the best, to perform the best, and bring the very best of the best to your function! We can bring celebrity DJ's, celebrity radio DJ's, celebrity Emcee's, celebrity artists that you hear on the radio, professional dancers that were or are on tours with the biggest artists in the music business, and our extremely trained Kross Entertainment staff of Professional DJ's, Emcee's, Dancers, Photographers, and Videographers to your function to perform, while you and yours dance the night away!
At Kross Entertainment, you'll find we only use state of the art equipment and sounds systems, and we also have top of the line intelligent lighting and laser shows for all of our packages! Ultimately, No function is too large or small. Whatever the party be, Kross Entertainment will be the Interactive Entertainment Company you will want to keep your function in motion from start to finish. At Kross Entertainment, We Bring The Musical Entertainment Home!